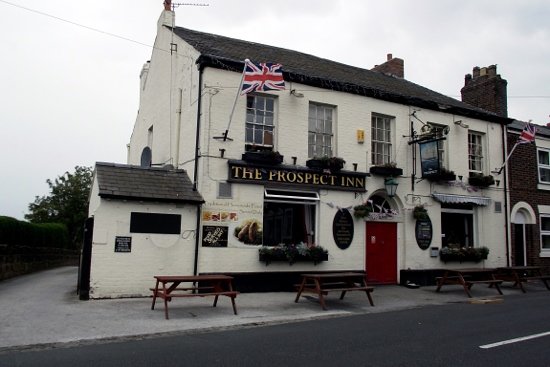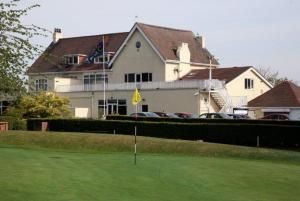 RUNCORN FOLK CLUB is a singers, musicians and performers club, run on a non profit basis. The club has been a long standing folk club in Runcorn starting out at THE PROSPCT INN in Weston in 1998. It was run there for 19 years by Roger & Christine Hanslip and along with other long standing regulars, established itself as a fine venue on the folk scene and we had the pleasure of booking some of the finest performers on the folk  scene, in the unique setting of the pubs lounge. Due to a number of factors in 2017 we decided to move from THE PROSPECT INN and we had the opportunity to move to our present venue at RUNCORN GOLF CLUB.  Our present venue is more suitable as a folk club venue with not as many restrictions that we encountered at the Prospect. It is more user friendly for our regulars with a spacious room with comfy chairs and wheelchair access. It's also more suitable for the type of artistes we can now accommodate. The folk club nights are hosted  by our residents who are highlighted on OUR RESIDENTS page and these residents run the evenings in their own way as to make the nights run as smooth as possible. We are mainly a singers club that encourages people to perform  and play and we have regulars of varying standards who are always given the chance to perform for us. It must be said that on very busy singers nights chances may be limited, but we welcome all to come and enjoy an evening of live music in a very sociable setting. Guest nights include one of Annes boxes as a raffle prize .....AND ALSO ANNES CAKE!
It was a real privilege to play on your anniversary night and to support AJ and Julie. Such outstanding musicians and lovely people.
Runcorn as a place and club have been so much a part of our musical journey so we were proud to be there with you all to celebrate and remember friends.
Mal & the lads from Fiddlestone
We had a lovely evening! Thanks for inviting us and being such marvelous hosts. Helen Armstrong (The Time Bandits)
Hi guys. Thanks for a great night there last night. We really had a great time and I hope you enjoyed it too. I am truly tired but I'm back on dad duty at 7am in the morning. I really hope to see you all again soon. That is certainly a special folk club that you have there with a great bunch of people. Daoirí.     ( Daoiri Farrell)
Thank you for hosting Daoirí. Thanks for the hospitality and making 3 out of towners very welcome. Clar Ni H- Eidhin (Visitor)
I second that, was a great night and everyone was so friendly. Also still buzzing after us being called young ones. Mel Guilfoyle (Visitor)
"Thank you again for hosting a really enjoyable evening last night – we really enjoyed the gig. It's a great venue as well"
All the best. ( Jamie and the Time Bandits)
I went to Runcorn Folk Club on the 11th Nov. to see Ukulele Uff Trio live.
I didn't know the other musicians were playing there on that night.
So I heard you playing without any information.
But, I was really really moved. Everybody was fantastic.
Heart warming performances and the atomosphere of the venue.
I saw the gigs in London, Runcorn, Liverpool, Manchester, Edinburgh and London again on this trip.
Not flattery, Runcorn night was the most memorable one. Big big thank you.
Hope to hear from you.
And see you again someday!  Tot,  (From Japan.)
"Thank you so much for having us on Monday evening. We had a great time and really appreciated being made so welcome, the lovely audience, excellent floor spots and the cake!" Cheers, Graham ( The Deacons )
Thanks again for the gig! Everyone a bit shattered but all good fun! Only another 3 gigs this week!
All best wishes
Damian ( Merry Hell)
"Thanks for being so welcoming really enjoyed tonight x" Corrie Shelly
Hi Tony and Anne. Just to say a massive thanks to you both, Roger and Chris, along with your brilliant club. It was a real joy playing for you, such a buzz considering we were all a bit nervous due to the difficulty of getting all band members in one place at one time!   Mal and the band. (Fiddlestone)
"Thanks Tony for last night, we had a great time, always lovely to see everyone." Thanks again, Gordon McKinny ( Cousin Pearl)
Hi Tony,
Thanks for the opportunity to help celebrate the club's birthday, we both enjoyed the night. I particularly enjoyed the last set of tunes with Richard and Keith, both great musicians, given that the tunes were only agreed a couple of minutes before, anything could have happened. Cheers for now, Ian.  ( Ian Goodier & Tom Browne)

"We just wanted to thank you for a fantastic evening last night at your very friendly and welcoming club. I wish we could come every week........   Kind regards, Jane & Sean (Visitors)

"I hope everyone enjoyed the session on the Danny today. The crew and visitors were delighted with it".... "thanks once again for bringing the Folk Club to the Danny and for your kind donation".
All warmest wishes,
Cathriona (The Danny)
Hi Tony,
Just thought I should drop you a quick note to say how much we enjoyed the Teacups and to thank you and the club for making us welcome. I am only sorry that you are too far away for us to attend regularly. I think that you have a great club. Thanks again, Chris (Visitor)